Delek Vs. PBF Energy: A New Pair Trade From Morgan Stanley
Oil prices held up well in 2017, brightening the outlook for energy companies. Against this backdrop, Morgan Stanley recommends a pair trade in the U.S. refining sector.
A pair trade is a market neutral strategy, which helps to make profits irrespective of how the market moves by taking opposing positions in a pair of highly correlated instruments.
The Analyst
Morgan Stanley analyst Benny Wong upgraded shares of Delek US Holdings, Inc. DK from Equal-weight to Overweight but downgraded shares of PBF Energy Inc PBF from Equal-weight to Underweight.
Morgan Stanley's price target for Delek shares was raised from $34 to $44. The firm lifted the price target for PBF Energy from $30 to $37. Source
Stochastics are overbought, so the upside is over. The price will go down.
$DK
, DELEK US HOLDINGS INC / D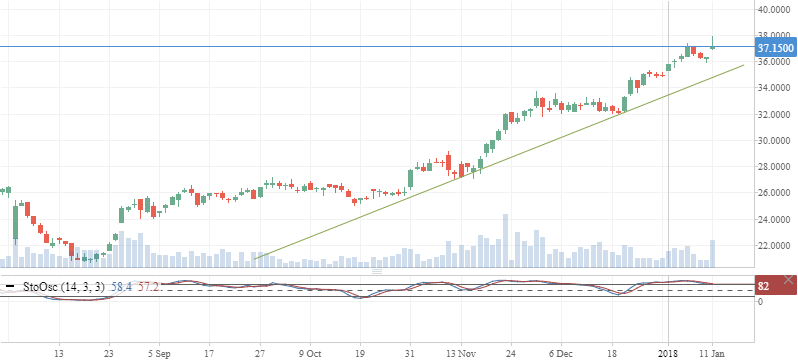 There is a breakout of the strong upside trend, so we can expect some downside movement or correction.
Also stochastics are heading south, so there is no more room for growth for the moment.
$PBF
, PBF ENERGY INC-CLASS A / D