Oil: new upward trend is forming?
Brent oil jumped 5% on Tuesday, and today it gains another 1.6%.
<!== INSTRUMENT %% %1440% ==!>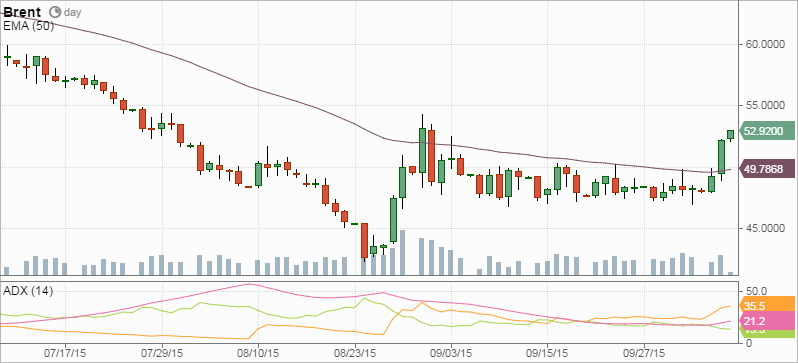 There were a lot of reasons for this lately; however, investors give most of their attention to the situation in the US oil industry. According to experts, oil production in the US will decline significantly in the coming twelve month as many of the country's shale companies have problems due to low oil prices.
Mark Papa, a former CEO of EOG Resources, one of the most successful US shale companies, said that the resumption of growth in oil production volumes in the US requires higher oil prices. He also said that oil companies face difficulties in raising financing for development of new shale deposits, and it is the major problem. Papa believes oil production decline to worsen at the beginning of 2016.
After a long period of consolidation, Brent price went up and exceeded a $50/bbl mark as well as 50-day moving average. Perhaps, we see the beginning of new medium-term upward trend?